Definition of Sustainable Jewelry
Sustainable jewelry refers to pieces crafted using environmentally friendly methods and materials. These jewelry items are produced without causing harm to the environment. Moreover, their manufacturing process includes fair compensation for workers and creates a safe and ethical workplace.
I am committed to sustainability and minimizing waste. My approach revolves around crafting each piece to order, ensuring that I only create items that are specifically requested. This means I don't maintain an excess of inventory waiting to be sold or accumulate obsolete components from past collections. My work is a continuous evolution, and I ensure that there are no leftover materials to be discarded, promoting a more eco-conscious and environmentally responsible approach.
I specialize in transforming cherished keepsake items and rejuvenating customers' old jewelry, creating new pieces, or enhancing them to align with their desired design and style.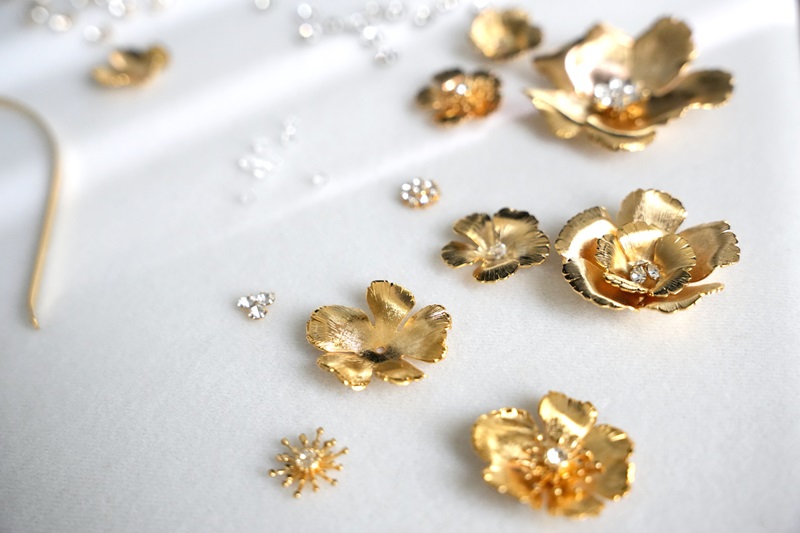 I craft my pieces using a diverse range of materials, including seashells, seagrass, dried flowers, branches, fruits, clay and porcelain flowers, burlap, and more. I take great care to research the origin and composition of these materials, ensuring they align with my commitment to quality and sustainability.
I foster close relationships with small designers who are like-minded and who play a role in producing some of the materials I use. In addition, I incorporate freshwater pearls and natural gemstones into my creations, adding a touch of elegance and natural beauty to the finished pieces.
The majority of my packaging is eco-friendly and sustainable. Recycling is a common practice in my process, as I'm committed to minimizing my environmental footprint.